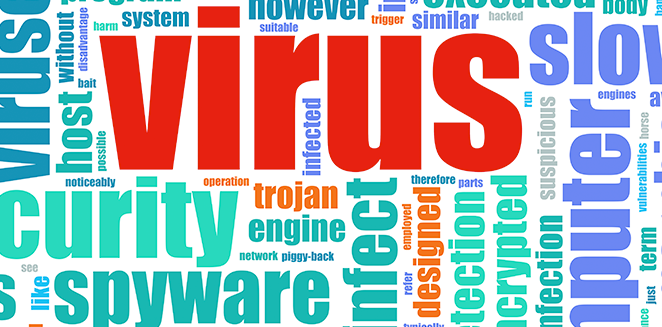 Spyware & Adware Removal Houston
For an expert an Houston Spyware and Adware removal company support call 832-944-6250.
Spyware and Adware are a huge security risk to your valuable data and detrimental your computer's performance.
If you believe your computer is infected with a virus, spyware, adware, or any other form of malware, you need to bring it to the Virus removal experts at Preactive IT Solutions. We can install the industry leading virus removal software and remove all viruses and malware from your PC, as well as actively monitor it so we can curb another infection.
With our expert Houston Spyware Removal, Houston Adware Removal, Houston Spyware, Houston Adware investigation, we can increase your computer's performance and insure that any performance issues on your PC due to malware and viruses are eliminated and prevented from reinfecting your machine. Don't try to clean your machine yourself, as you may not be cleaning everything properly and could be relying on your limited knowledge of computer repair and free or bogus resources you discover through internet research, which could render less than desirable results. Don't trust your adware removal to a free service, because you will always get what you pay for. Filtering through help articles is nothing but a headache. You will save time and enormous amounts of energy by contacting the Adware removal IT professionals at Preactive IT Solutions to assist in removing your viruses. We remove the adware and spyware and other virus or form of malware off your workstation.
Options for Adware Removal on Your Computer with Preactive IT Solutions
Bring your virus infected computer to our local Sugar Land computer repair center. Our computer technicians will be happy to provide you with expert customer service and quick virus removal services.
Deploy one of our mobile computer repair technicians to your home or business, who will correctly diagnose your issue and get your problem solved expeditiously.
Preactive IT Solutions is a locally owned, highly acclaimed, well established virus and malware removal company located in Sugar Land TX, and has been offering its customers in Fort Bend County and Houston TX with virus removal and adware removal for more than 12 years. Visit their Sugar Land virus removal center at 15531 Southwest Fwy. Sugar Land, TX 77478 or call them at 832-944-6250.
Need Adware Removal in Houston?