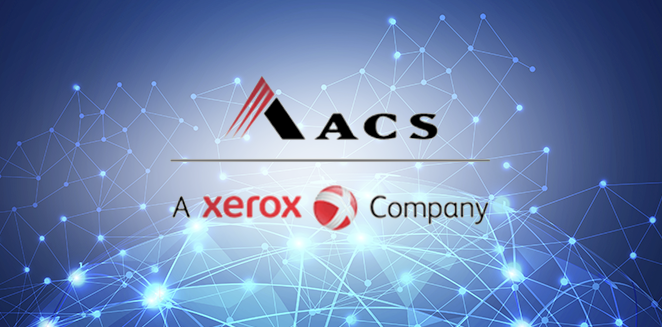 Affiliated Computer Services Houston
For an expert Houston IT services and support company support call 832-944-6250.
Affiliated Computer Services Inc. claims to provide information technology services as well as business process outsourcing solutions to businesses, government agencies, and non-profit organizations. ACS (Affiliated Computer Services) was sold to Xerox, and the $6.4 billion purchase of Dallas-based Affiliated Computer Services Inc., was the largest deal the office products giant has ever made. Xerox chose to purchase ACS because they are a premier provider of diversified business process and information technology outsourcing solutions. Additionally Affiliated Computer Services provides IT services to private companies (including communications, finance, healthcare, higher education, and manufacturing industries) and governmental agencies (in the areas of administration/finance, energy/environment, "federal solutions," healthcare, human services, K-12 education, public safety/justice, and transportation).
Organizations looking for high quality services from a nimble company with a diverse service offering may be both equally and greatly under served by going with a massive organization or choosing to hire their own internal IT support staff.
Hiring Preactive IT Solutions for IT Support
With over 12 years of established reputable business class IT support, Preactive IT Solutions has the resources as well as the technician man power to deploy and manage your business IT services and IT needs. Our vast business IT support experience provides the expertise to handle any computer, user, server, networking, software or hardware issue possible. With a wide variety of IT support options available, which include remote computer monitoring, remote user management, onsite support, cloud server infrastructure, networking installation and management, Preactive IT Solutions Business IT services are your answer for your organizations business IT needs, and we would recommend contacting Preactive IT Solutions as an alternative to Affiliated Computer Services.
Preactive IT Solutions is a locally owned, highly acclaimed, well established business IT Services company located in Sugar Land TX, and has been offering its business class customers in Fort Bend County and Houston TX an alternative to oversized IT companies and deploying expert business IT services for more than 12 years. Visit their Sugar Land business IT services center at 15531 Southwest Fwy. Sugar Land, TX 77478 or call them at 832-944-6250.
Need Affiliated Computer Services?