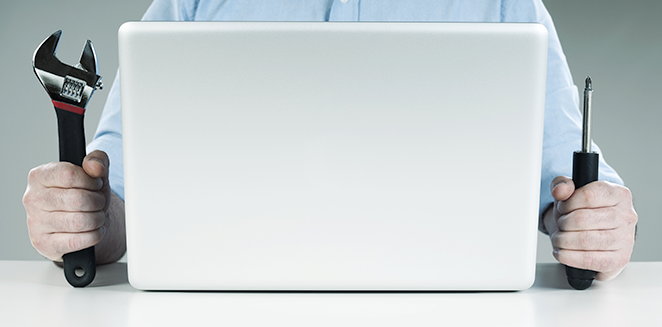 PC Maintenance and Clean My PC Houston
For expert Houston PC maintenance support call 832-944-6250.
PC maintenance is important for everyone owning a Windows computer. Keeping a PC properly maintained will help ensure a computer's optimum performance.
Many PC users aren't technically adept enough to feel comfortable running their own regular computer maintenance. Important elements of PC maintenance include virus scanning, virus cleaning, regular removal of temporary system files, disk defragmentation, and registry cleaning. Using your computer is what you do best, keeping your computer maintained and running as fast as possible is what Preactive IT Solutions does best.
Perhaps you have a question about your computer, have recently noticed that your computer has been running slow or seem to have a virus that has infected your machine. Whatever the case may be, our computer maintenance technicians at Preactive IT Solutions are ready to diagnose and get your computer running fast again. We don't like you wondering "why is my computer so slow?" Poor or irregular PC maintenance can lead you to question why your computer is slow and greatly hinder your work performance.
Preactive IT Solutions offers multiple options for regular PC maintenance for Sugar Land and Houston businesses and home users.
Bring your computer to our local Preactive IT Solutions maintenance center.
Deploy one of our PC maintenance technicians to your home or place of business.
Call us and allow us to check your machine, when possible, via the phone and over the internet.
Once your initial performance enhancement to your PC has been completed, Preactive IT Solutions will help you schedule regular PC check ups and PC tune ups to keep your machine running in it's optimal condition and speed for the duration of your computer ownership.
Preactive IT Solutions is a locally owned, highly acclaimed, well established PC maintenance and computer solutions company located in Sugar Land TX, and has been offering its customers in Fort Bend County and Houston TX with PC maintenance for more than 12 years. Visit their Preactive IT Solutions solutions center at 15531 Southwest Fwy. Sugar Land, TX 77478 or call them at 832-944-6250.
Need PC Maintenance Houston?