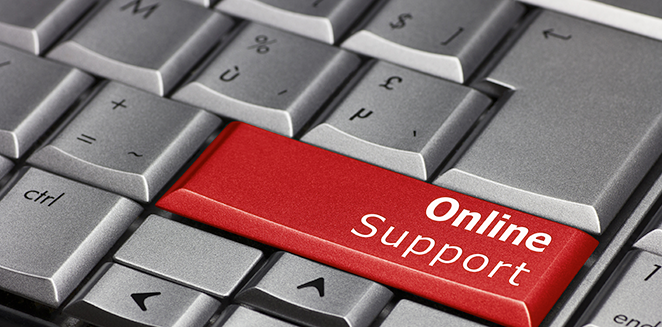 Remote Computer Repair Houston
For expert remote computer repair in Houston call 832-944-6250.
Do you take your computer to one of the many local PC repair shops in the Houston area to get it worked on or do you hire an online service to remotely connect to your PC?
Finding the best customer service, reputable online Computer Repair or Live Remote Virus Removal from a fly-by-night website is rarely 100% Guaranteed. Why? Allowing an unknown or an oversized computer company with poorly trained phone call handlers, is a risk we at Preactive IT Solutions wouldn't recommend. You should know who is working on your laptop or desktop computer and who has access to your personal data.
Remote Computer Repair, Support and Virus Removal by Certified Local Technicians That Can Fix Your PC Now
Remote computer repair and online tech support service from Preactive IT Solutions saves you time and provides the help you need to keep your computer, network, printer running at its optimal level. We offer remote support for your common PC problems. Our certified squad of computer geeks can diagnose and fix virtually any PC issue all while you sit and wait. Alternatively you can bring your machine into our computer repair center and we'd be happy to diagnose the problem for you.
Our Preactive IT Solutions Doctors remote repair service is the best solution for anyone with computer problems. Our techs can remotely connect and remotely fix and repair your computer or help and support without you needing leave your residence or your place of business. If you've been given the run around by your computer manufacturer and internet provider, remote computer repair from Preactive IT Solutions is your solution!
With remote computer repair, you don't need to be without your computer for several days. Most computer repair shops can fix your computer in a few days, but you may not be able to wait that long. If that is the case for you, though we can assist you in our physical location in Sugar Land TX or even send a computer support technician to your home or office, remote computer support is a service we are also happy to offer you. If we are unable to fix your machine remotely, we have computer geeks in a squad ready to deploy to your Sugar Land or Houston area location.
Preactive IT Solutions is a locally owned, highly acclaimed, well established remote computer Support Company located in Sugar Land TX, and has been offering its customers in Fort Bend County and Houston TX with expert remote computer repair for more than 12 years. Visit their Sugar Land remote computer repair center at 15531 Southwest Fwy. Sugar Land, TX 77478 or call them at 832-944-6250.
Need Remote Computer Repair Houston?