This is the month of love. Valentine's Day is coming up soon and many of us will spend lots of time and money finding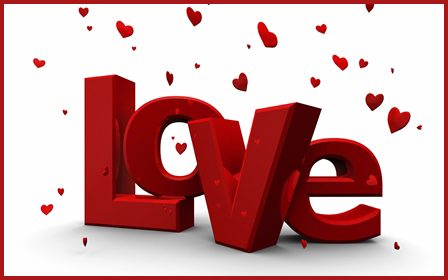 ways to demonstrate our love to our wives or husbands. Of course, you may already be thinking "What's that got to do with computers?". In most marriages, there is one techie person and one not so techie person. This is not always true, but usually is. Well if you are the techie spouse, you know everything about the tech in your home and your spouse probably does not have a clue about it. I think a really good way to show that you love your spouse and really are thinking of them is to make a plan for them in case you are not around one day.
I will be honest with you. I got this idea a long time ago from Dave Ramsey the Financial Peace guy and I have not done it yet probably because I am a little uncomfortable making plans for things that will happen without me. Perhaps writing about it will get me over that hump.
If you are a money earner in your family, you likely have a life insurance policy right (If you do not, do it today)? So you are planning ahead and making sure your family is taken care of when you are gone. That is a responsible, caring and loving thing to do. But your life insurance policy does not tell your spouse about all that techie stuff you have setup. To take care of that, make a simple file. A Word document would work well.
Everyone's situation and details are different, but here are some good things to put in this file:
Life insurance policy number and contact information.
Lawyer or other information about your will.
All other insurance information like Auto, Home, etc.
Contact information and account numbers for all bank accounts and other investment accounts.
Contact information for trusted advisors or people you would want your spouse to contact for advice or help in different areas.
Login information for online banking, utility providers, etc.
Schedule of any automatic payments and how they are paid.
Login information for all computers.
Login information for Quicken or other accounting software.
Login information for all email accounts.
Login information for all Social Media (facebook, twitter, etc).
Depending on your situation, there may be many other things to include in this file, but I think this would be a good start for anyone. If you change passwords regularly, perhaps list all of your favorite passwords in case a password is not updated when your time comes.
Bear in mind that this file will contain very sensitive information so do NOT store it on your computer. I would put it on a couple flash drives for safe keeping and easy editing. I would store those in a safe place with a printed copy of the file. Of course be sure to let your spouse know where the file is.
If you will take the time to do this for your spouse for Valentine's Day they will have no doubt how you feel.
Happy Valentine's Day!