Managed IT Services for Austin, Houston, and San Antonio Businesses
Preactive IT Solutions offers Managed IT Services, delivering top-tier, process-focused technology solutions to Austin, Houston, and San Antonio businesses. Our services are designed to integrate with your ongoing operations, providing a comprehensive, seamlessly managed IT solution that drives efficiency, reduces downtime, and supports your business growth. Whether you run a small business in San Antonio or a large corporation in Houston, our Managed IT Services are tailored to meet your unique technology needs, bringing you the peace of mind to focus on your core business.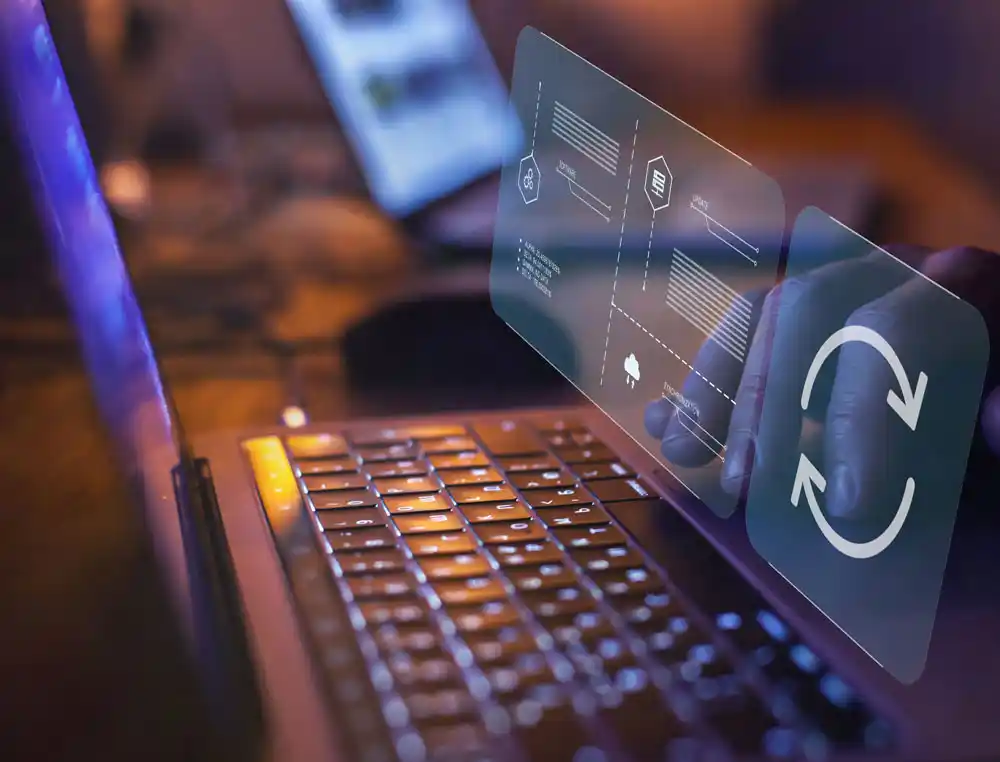 Core Components for Our Managed IT Services
Help Desk
The help desk support component of Managed IT Services is arguably the most prominent and critical facet of the relationship due to its direct impact on daily business productivity. Preactive IT Solutions technical support is typically executed remotely from our help desk, emphasizing the importance of timely and efficient services.
OnSite IT Support
When critical issues arise requiring an onsite visit, you can rest assured that Preactive IT Solutions will act promptly. Delays can be detrimental to your operations, creating potential financial and reputational losses. Our rapid response team will dispatch an IT professional to your location to address any time-sensitive technical issues that can not be resolved remotely.
IT Infrastructure
Your IT Infrastructure represents several key elements, such as hardware, software, network resources, and cloud-hosted services, all of which are essential for the operation and administration of a business's IT environment. From planning to implementation, Preactive IT Solutions has the expertise to secure your assets and keep them running efficiently.
Cybersecurity Services
The importance of selecting a security-focused MSP cannot be overstated. Your security provider should demonstrate a comprehensive understanding of security strategies and continually adapt to the ever-evolving landscape of cyber threats. Preactive IT Solutions managed security services is a critical component to our offerings. Our commitment to security will provide you with the assurance that your business is well-protected against potential attacks, allowing you to focus on your core operations.
Co-managed IT
Co-managed IT refers to a business arrangement where Preactive IT Solutions shares responsibilities with an organization's internal IT team. This model allows the organization to leverage our expertise and resources while still maintaining an active role in managing its IT infrastructure. Co-managed IT has become a popular strategy in the IT space.

Book a 10-minute call with our CEO, Charles Swihart, to learn more and quickly determine if our services might be a fit for your team.
Why You Should Outsource Your IT Services
When you outsource your IT Services to Preactive IT Solutions, your Texas based business benefits from our decades of experience serving many other companies at a fraction of what it would cost to staff a full-time IT department in-house.
If you run a company with 10 to 200 employees, think of all the things you don't do inside your business but that someone has to do. It might be cleaning the bathrooms, processing payroll or preparing your corporate tax returns. You probably delegate some of these things to vendors because you lack in-house expertise, and it would be too expensive to employ that expertise. Rather than pay a full-time salary to a payroll clerk, you might pay just a few thousand dollars per year to outsource that function to someone who specializes in it and can do a better, far more efficient job than you could internally.
The same logic is true with Managed IT Services. Unless your company has several hundred employees, it just doesn't make sense to try to handle all of your IT Infrastructure, Help Desk, and Cyber Security internally. That's just too many specialties to stay on top of.
We stay on top of your IT needs with our Preactive IT Support Process. We assess your network infrastructure, identify and prioritize the issues, plan, and budget with you, then execute. Read more about the Preactive IT Support Process here.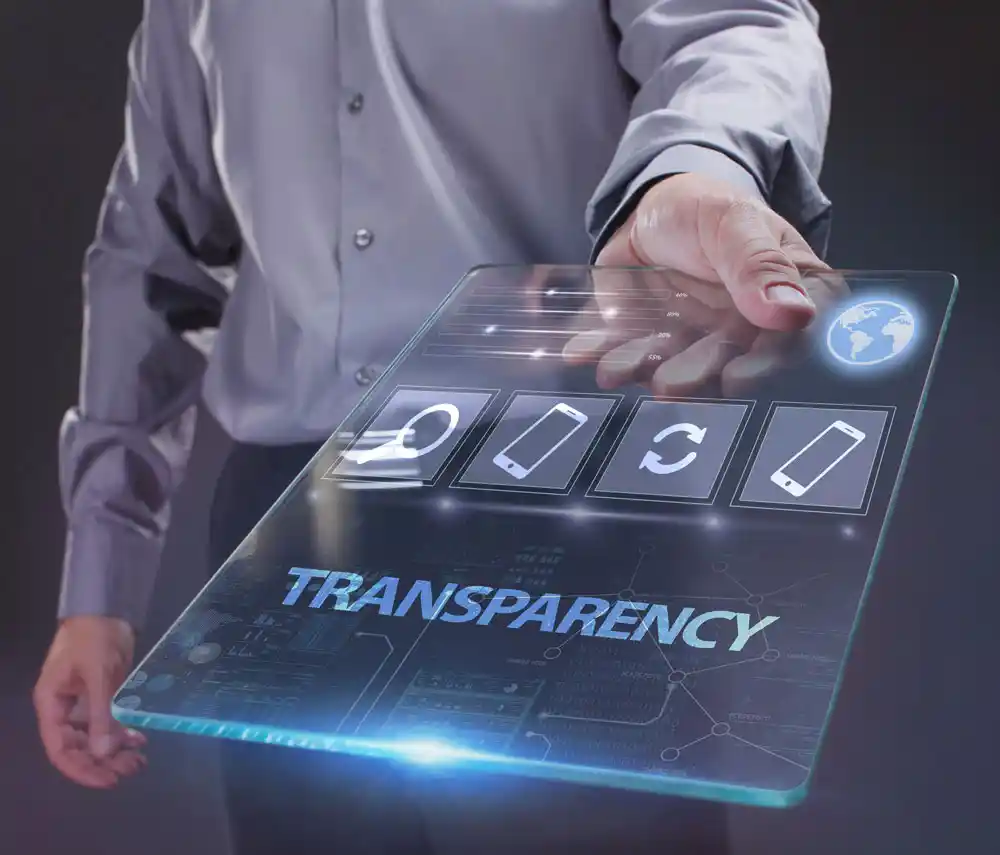 We Believe In Transparency
Many small businesses in Austin, Houston, and San Antonio pay thousands of dollars each month for Managed IT Services but don't really have a way to know that their managed service provider is doing their job. It is important to choose an IT Service Provider that offers transparency, letting you see 24x7 the status of your computers, backups, and other critical items. Your IT Support partner should provide you with a system that will show you in a few mouse clicks that all of your workstations are fully patched and protected and that your backups are working. This information should not be reserved for a quarterly meeting where the MSP can clean up their work just before meeting time. You need to be able to check the integrity of their services at any time.
vCIO Services
At Preactive IT Solutions, our vCIO (Virtual Chief Information Officer) services provide a small or medium sized business with a dedicated IT executive, enabling access to high-level guidance and strategy without the need for a full-time, in-house CIO. This offering is particularly beneficial for small to mid-sized businesses, where having a full-time CIO on staff may not be feasible. Our vCIO works closely with your team to understand your business's unique needs and goals, using this insight to develop and implement an effective IT strategy. They oversee the technology landscape of your organization, ensuring alignment with your business objectives and industry standards. From advising on technological investments to ensuring cybersecurity, your vCIO plays a pivotal role in managing and steering your IT operations. Regular reports and reviews keep you updated on your IT performance and crucial developments. Our vCIO services also focus on regulatory compliance, ensuring your business adheres to necessary IT regulations, thereby mitigating risks. Furthermore, our vCIO can help drive digital transformation in your organization, identifying areas where technology can enhance efficiency and productivity. Indeed, by leveraging our vCIO services, businesses in Austin, Houston, and San Antonio can enjoy the benefits of expert IT leadership, strategic planning, and cost savings, thus allowing them to focus on their core operations and strategic growth.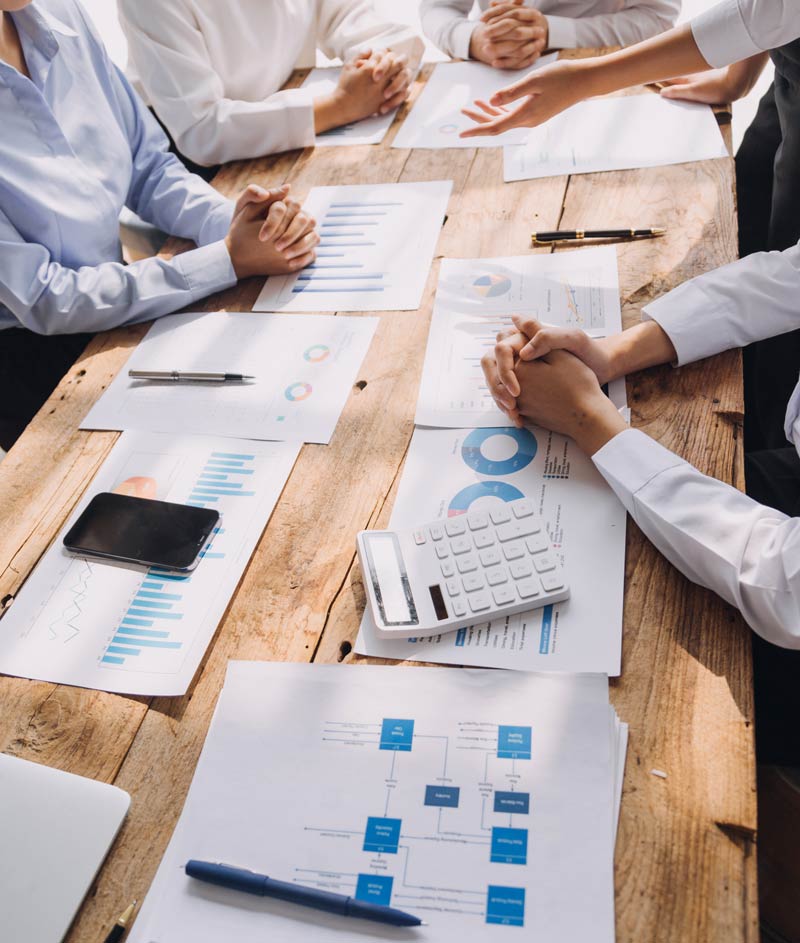 Preactive IT Solutions Provides Managed IT Services Throughout South Texas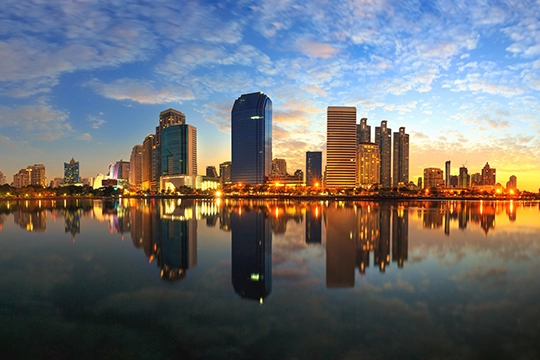 Houston TX
Preactive IT Solutions, LP
1220 Blalock Road, Suite 345
Houston, Texas 77055
Phone: (832) 583-3707
Email: sales@preactiveit.com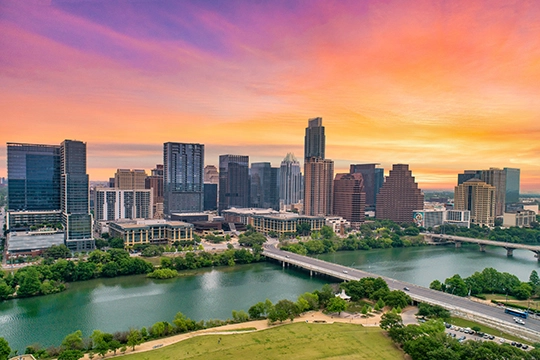 Austin TX
Preactive IT Solutions, LP
2505 E 6th St Suite C,
Austin, TX 78702
Phone: (512) 812-7227
Email: sales@preactiveit.com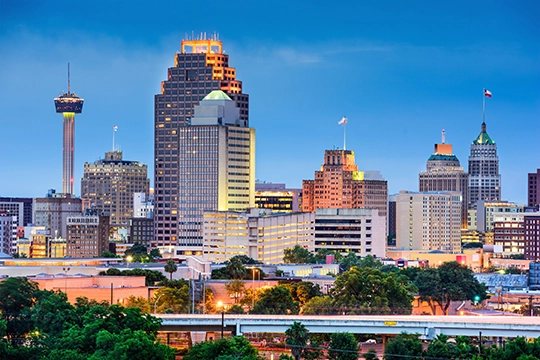 San Antonio, TX
Preactive IT Solutions, LP
700 North Saint Mary's Street, Suite 1210
San Antonio, Texas 78205
Phone: (210) 864-2929
Email: sales@preactiveit.com
How To Choose an IT Service Provider for Your Business?
Below are several questions an Austin, Houston, or San Antonio business will want to consider when hiring an IT Services Provider, along with our answers:
Q: Who answers the help desk phone?
A: Our qualified technicians answer within a few rings and are ready to work on your issue. Immediate response time every time.
Q: How quickly does the help desk work issues?
A: On average, first response is 1.16 hours. The average time to resolution is 3.6 hours, but immediate support is always just a phone call away.
Q: If the issue requires a technician onsite, how quickly will you come, and will we be charged?
A: We include onsite support in our Managed IT Services and are onsite within one or two hours in an emergency.
Q: Do you charge for new workstation setups?
A: We do charge for special projects, but the setup of a few desktops is considered normal support and is included with our Managed IT Services.
Q: What security software will I have to pay for?
A: We provide tools and software as part of our security services. This includes antivirus, phish testing, zero-trust application whitelisting, and managed detection and response.
Q: How often do you have your own systems audited for vulnerabilities?
A: We have hired Galactic Advisors to audit our systems monthly to ensure that we are protected. If your IT provider is hacked, then so are you.
Q: What guarantees do you offer?
A: We offer a 60-day, no-risk money-back guarantee. If, after 60 days, you feel like we were not the right choice, we will refund the first 60 days of service fees and assist you in transitioning to another provider. Beyond the 60-day mark, our agreement contains an out clause for poor performance by our team.
Additional Managed IT Services
Network Monitoring & Response - We use real-time remote monitoring systems to detect any issues or potential threats in your network infrastructure, mitigating downtime risks and responding quickly to ensure minimal disruption.
Backup & Disaster Recovery Services - Our backup and disaster recovery services are designed to keep your data safe, providing complete protection against system disruptions or data loss.
Software Updates & Upgrades - We provide timely software updates and upgrades to all of your operating systems, ensuring everything is up to date with the latest technologies.
Cloud Services - We offer robust cloud computing solutions designed to bring scalability, flexibility, and security to your business operations.
Cloud Security Solutions – We offer systems to protect your Office 365 data and prevent malicious activity.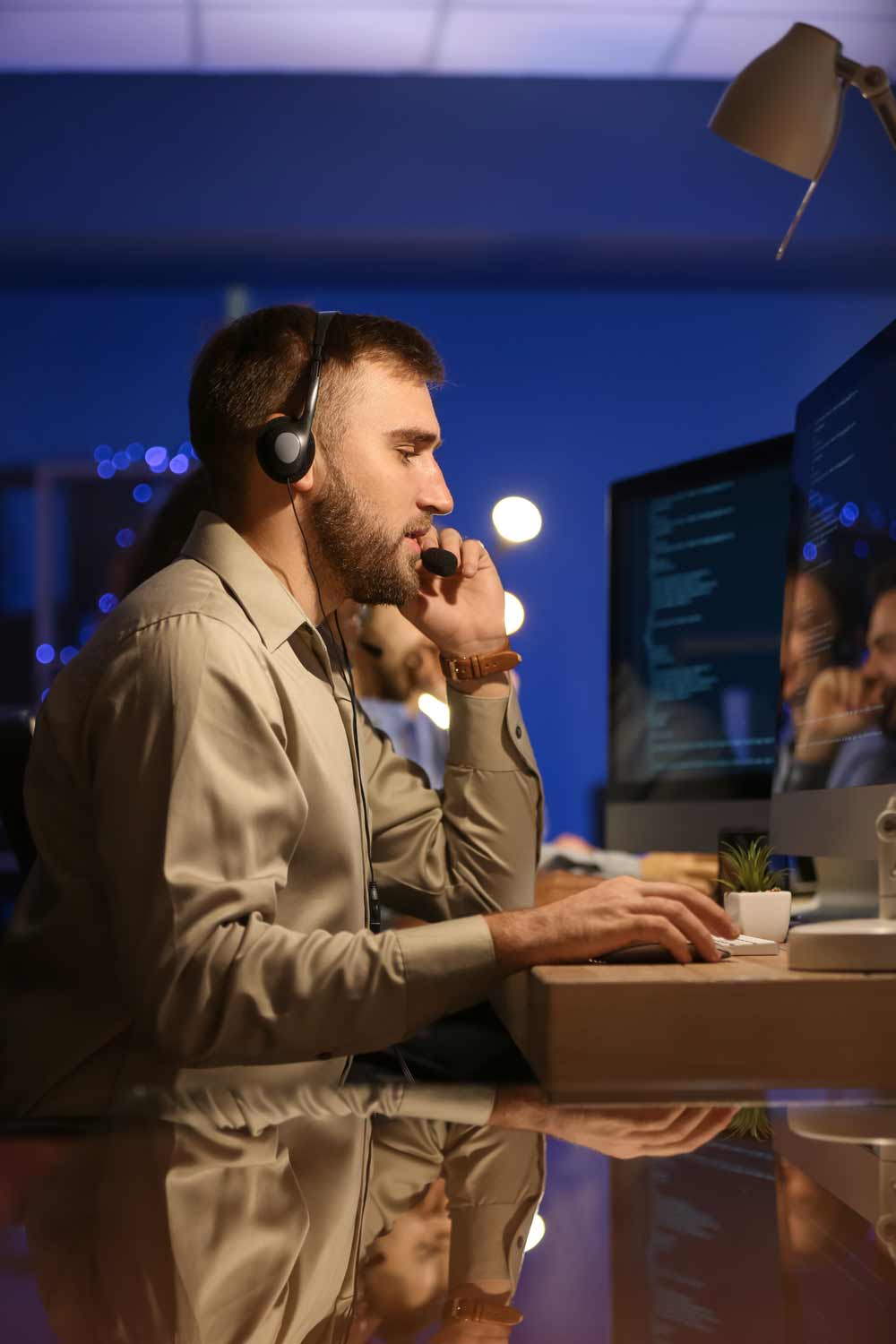 Contact Us Today
We can discuss your company's technology needs and start developing a plan to give your business the IT services & support it needs to succeed and make your business better.
Call Us:  832-944-6250!